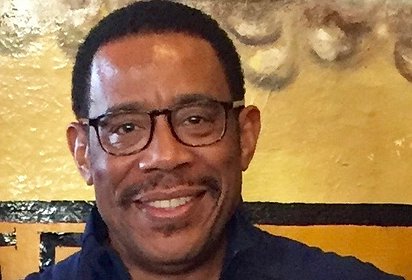 Gregory Kirk Webb
Founder & Managing Director
Greg's expertise includes:
Budget, cashflow projections and P&L management

Negotiating and closing simultaneous transactions

Portfolio management and new brand development

Identification and creation of strategic partnerships

Human capital development

Business analytics

​
​Most recently, Greg was Director of Distributor Transactions for MillerCoors. He was responsible for managing the strategic development of the MillerCoors distributor network for the Western United States where he oversaw the development and planning of numerous business ownership transfers. As a business owner, Greg established and operated the largest minority-owned beer distributorship on the East Coast.
Alongside his business commitments, Greg makes time to be a member of and contributor to numerous civic and business-related organizations including, The Milwaukee Urban League, Inroads, Launch MKE, Cashit, Pearls for Girls, Be Present, Milwaukee Public Schools and A Better Chance. He also serves on the Lookout Team for Ashton212, California-based consulting agency providing talent for Fortune 500 and middle-market firms.
Clients include: Distributors, Distillers, Craft Brewers and Vintners.
Education & Certification
Washington University in St. Louis - Olin School of Business, BSBA

Saint Louis University - John Cook School of Business, MBA

Northwestern University - Kellogg School of Management, Merger Week
Greg Webb has a history of thinking big. His corporate and entrepreneurial career provided him with a view that few in business have - that of sitting in important seats on both sides of the negotiation table. He brings years of experience in creating and building companies, negotiating and closing complex deals, and leading sales organizations with cross-functional teams.
Skilled in conceptualizing and implementing strategic projects and product plans for world-class brands, Greg has achieved an excellent track record of effectively and efficiently delivering results, often times in ways that others have not envisioned. He excels at partnering a company's goals with sound financial and operating solutions that significantly increase their footprint, expand market share and generate sustainable revenue.